Credit card companies, retailers, payment processors, credit bureaus – it never seems to end. More and more often, the perpetrators in these breaches don't seem to get caught. 
More and more often, their targets seem to get smaller and smaller, with many small businesses starting to feel the digital pressure to safeguard payment and customer information most closely.
Naturally, businesses want to protect their customers, lest the negative PR and headaches that a security breach can bring for customers rain down upon the business and impact the bottom line. 
Of course, this is easier said than done, and often requires some investment – in talent, time, and/or money. Businesses who are already struggling to make payroll or turn a profit often don't feel they have the funds necessary to make any kind of investment in security. 
Yet, this shortsightedness can often be their undoing. In this article, we'll take a look at the problems presented by security breaches for restaurants and foodservice businesses. 
We'll also offer up some best practices on how to prepare for, prevent, and respond to a breach once it does happen. 
Then, we'll highlight where and how you can get funding to help accomplish these tasks – restaurant business loans – and other kinds of small business financing. Lastly, we'll answer some commonly-asked questions about restaurant business loans and the small business loan industry.
The Problem of Security Breaches
Security breaches can occur in many different ways for restaurant and foodservice businesses.
The most common breaches, the type that are most often reported in the news, are those where databases containing customer information, including names, addresses, contact information, and/or credit card information, are compromised and sold on the dark web to those who will exploit that information.
Other breaches may involve physical theft from your restaurant, either by employees or patrons; financial theft by partners, employees, or vendors; compromise of your systems that can affect orders, costs, inventory, and so on; and hacks that expose private information that can have a negative reputational impact on your business.
Naturally, in all of these cases, there is harm to the business and harm to customers. In some cases, there may be harm to vendors, employees, and other stakeholders as well. 
Depending on the exact details and nature of the breach, as well as its scope, it can be a minor nuisance to a full-blown PR and legal nightmare. 
Severe breaches have the capacity to absolutely ruin the reputation of a restaurant, dramatically impacting their financial viability, even without legal issues or a finding of liability. 
Insurance rates can increase, customer counts can decrease, vendors may not want to work with you, and your bottom line can tank quite rapidly. 
For most small business owners, particularly in the restaurant and foodservice industry, this is often a fatal blow for their business, and something they desperately want to avoid.
How Restaurants Can Prepare for, Prevent, and Respond to Breaches
Fortunately, there are steps that restaurant owners can take to help reduce the likelihood of a breach occurring, and to be better-prepared to respond to one when it does happen.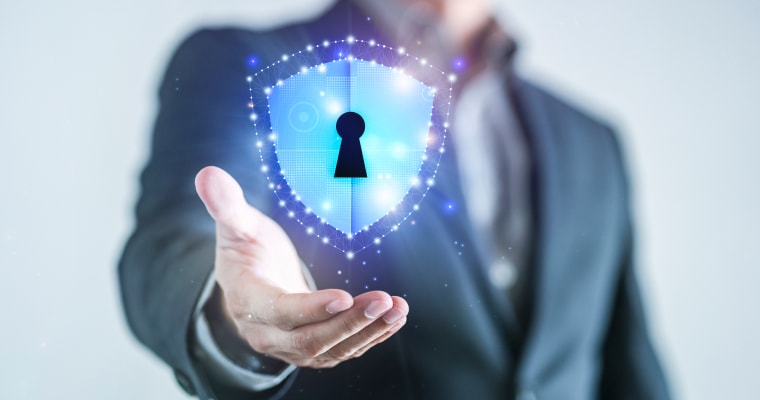 Some examples of best practices for upping your security game include:
These are all just the tip of a very large iceberg, of course. Specific actions for your restaurant business will naturally vary based on a multitude of factors, such as who your vendors are, what payment equipment you use, what information is retained (and where), and so on.
Obtaining Funding with a Restaurant Business Loan
Unfortunately, many of these tasks will cost money, often considerable money, that your business may not have. Still, you should not put off taking steps to prepare for, prevent, and respond to a security breach. It's one of the best investments you can make.
If you don't have sufficient funds to make this kind of investment, then consider a restaurant business loan (a quick small business loan for a restaurant or foodservice business). Banks and private lenders often offer small business loans for a variety of purposes.
You'll usually have the most luck with a private lender in finding affordable small business loans that are accessible and available without collateral or other stringent requirements. These loans can be taken out quickly and easily, delivering tens to hundreds of thousands of dollars for your business.
Restaurant business loans can provide the funding you need to undertake corrective and preventative actions, so that you don't need to worry quite as much about a security breach.
It will also enable you to spend what you need to spend to be ready to respond to a security breach, since there's no way to prevent 100% of breaches and hacks.
A little expense now, and some preparation, can be the difference between a minor blip in your operations, and a devastating loss of business, customers, trust, and money later on.
Small business loan terms vary by lender, but most restaurant loans from private lenders are available even for relatively new businesses, businesses with limited revenue, and businesses with poor credit scores.
Don't let any of those obstacles stop you from taking the steps you need to take to protect yourself, your business, and your customers!
Restaurant Business Loans, Other Funding Choices, and Where to Find Them
A restaurant business loan or online business loan isn't the only kind of funding option you have, however. Short-term loans can be a good choice if you have the means to repay them in a relatively short period of time.
Business lines of credit can be used for more variable, recurring, or periodic expenses. If you can't qualify for any of these types of restaurant loans or financing, a merchant cash advance may be something you should consider.
Depending on your business credit score, time in business, revenue, and how much you need to borrow, there are a wealth of options available to you from quality private lenders in the small business loan industry.
To get more information, or obtain a business loan quote for your restaurant or foodservice business, consider BizFly Funding. They offer an online loan application that's easy to complete, with outstanding customer service and competitive interest rates.
BizFly Funding only deals with small business funding, so you can be sure they understand your challenges and can help you pick the ideal small business funding products for your needs, including your security breach preparation and prevention efforts.
Visit them online at https://bizflyfunding.com.
Frequently Asked Questions about Restaurant Business Loans