Small Business Loans in Fort Worth
Fort Worth, Texas, often cited as part of the Dallas-Fort Worth metroplex, is actually the 13th largest city in the country – well ahead of cities like San Francisco, Boston, and Seattle. 
Too often, however, it doesn't get its due in the discussion of large cities in the US, partially because it gets lumped in with Dallas, and partially because many people don't know what a great place Fort Worth is to live, work, and visit. 
It has an amazing cultural scene, world-class museums, numerous educational institutions, music, cuisine, almost 12,000 acres of parks, and a vibrant economy, which all contribute towards the 2018 designation of Fort Worth as 18th on US News and World Report's list of the "125 Best Places to Live in the USA".
Let BizFly Funding Help You Finance Your Business Needs Today
In terms of the business community and economy of Fort Worth, it's come a long way from the days when cattle was the primary driving force. 
These days, Fort Worth is home to the headquarters or significant operations of a host of well-known brands and companies, including American Airlines, Bell Helicopter, Pier 1 Imports, Bank of America, Wells Fargo, Lockheed Martin, GE Transportation, GM Financial, XTO Energy, BNSF Railway, and AT&T, among many others. 
The wealth of educational institutions, diversified business sectors, and strategic location in Texas and in the south as a whole make Fort Worth a prime location for many businesses to set up shop, including many entrepreneurs and small businesses looking to become the next big thing.
One of the ways in which small businesses often struggle, where their larger, more well-known counterparts don't, is in obtaining working capital or loans. 
Small business loans in Fort Worth, as well as numerous other kinds of small business funding, are critical for the health, operations, and growth of any small business or entrepreneurial venture. 
Many newer or less well-established small businesses don't have a massive hoard of cash in the bank, and may struggle with cash flow, making it vital that they be able to access credit and loans to fund their operations. 
Small business loans are the most common way for small businesses to access this capital, alongside other small business financing options like merchant cash advances, business lines of credit, short-term loans, and more.
When it comes to business loans in Fort Worth, however, many small business owners may need some help and guidance. 
Most are not financial experts, and may not know the details of what small business funding options are available, how these options differ, and why you might want to choose one over the other. 
Likewise, understanding where you can apply for small business loans in Fort Worth, Texas, or elsewhere in the US, and what the tradeoffs might be between lenders, is an important part of ensuring you get the best deal for your small business – maximizing benefits and minimizing expenses.
It's really for those reasons that we've put together this guide to the basics of small business loans in Fort Worth. Below, we'll explore several key aspects of small business financing, including comparing and contrasting the different types of small business funding that are available today. 
We'll also talk about the differences between secured and unsecured loans and credit products, and why you might choose one over the other. Then, we'll discuss the differences in sourcing your loan or choosing a lender, specifically with regard to the differences between banks and private lenders.
Finally, we'll highlight one lender in particular, BizFly Funding, who would make an excellent choice for all of your small business funding needs, including business loans in Fort Worth, Texas, and throughout the US.
Understanding the Different Kinds of Small Business Financing
First, it's important to understand the different kinds of small business financing that are available.
Most people are familiar with the basics of how a normal loan works – money is provided when you sign the loan agreement, and then you repay that money, called the principal, with interest, over a set period of time.
Most loans have a fixed interest rate, and a fixed repayment schedule, and you make equal payments every repayment date through the life of the loan, called a loan term. 
But there are also many variations on this theme, with shorter or longer loan terms, different repayment schedules and mechanisms, and more.
 All of these different kinds of small business funding are often available from the best small business lenders, as part of the modern small business financing portfolio.
Every kind of small business funding, including basic small business loans in Fort Worth, will have different advantages and disadvantages, or tradeoffs.
Most often, the guiding principle that a small business owner will need to follow is to evaluate the intended use of the funding, and find a funding option that best aligns with that intended use. 
For example, purchasing inventory that is going to be sold to a customer, for sure, in the next 3 months, with payment shortly thereafter, would best be served by a loan with a shorter loan term – something on the order of 6 months or so. 
Any longer, and you'd be paying more interest, when you could otherwise repay the loan and spend less on interest expense. 
That's just one of many considerations in matching your expenses or funding needs to the particular type of funding for which you apply. It's all about maximizing advantages, minimizing disadvantages, and spending as little on interest expense as possible.
One more caveat before we dive into the details on these different small business funding options: every business is different, and their funding needs will each be different. 
The pros and cons for one company may seem very different to another, and what may be a disadvantage for one kind of company (or even different kinds of projects or expenses) may in fact be an advantage in another situation. 
Likewise, every lender offering one or more small business funding options will have different minimum eligibility requirements, loan minimums and maximums, repayment terms, interest rates, and slightly different application processes. 
A small business owner will have to evaluate which lender and which kind of business loan in Texas makes the most sense for their business on the basis of these considerations. 
Here, we're speaking primarily in general, overview-style terms about how small business financing works, and what each small business funding option entails, rather than getting into a discussion of the specific pros and cons for a given business or industry type.
On that basis, the below are some of the most common types of small business funding that are available today:
Provide a lump sum of cash after signing the loan agreement
Require repayment of principal and interest over time
Typically available for a term of a few years to several years
Repayment is typically on a monthly schedule
Repayments are usually made in equal amounts divided over the loan term
Do not provide any cash up front
Provide a revolving credit facility, similar to a credit card, that allows borrowing up to the maximum credit limit for which you are approved
You can borrow in any amount from your line of credit, provided the total outstanding balance is less than the limit
Interest is only charged on the outstanding balance, not the total credit line
Repayment is usually made monthly, or, less often, weekly, with minimums and no upper maximum on repayment (again, similar to a credit card)
Unlike a credit card, a small business line of credit provides the ability to withdraw cash manually or electronically, rather than only being used for purchases in the case of a credit card
Similar to a longer term business loan, typically just called a small business loan, as we discussed above
The loan term is obviously shorter, hence the name
Where small business loans typically have a term of several years, short-term business loans usually last several months to a year or two at most
Interest rates tend to be higher when expressed on an annualized basis, since many short-term loans last for less than a 1 year period
Repayment is often more demanding than longer-term loans, with daily or weekly repayment required rather than monthly
Work in a considerably different way than most other kinds of small business funding
Provide a lump sum of cash up front to the borrower
Effectively are not a loan, but rather a pre-selling of future credit and debit card sales at a discount
That discount, called a factor rate, is equivalent to an interest rate with more traditional forms of loans
Repayment is not based on a calendar date or cycle, but rather occurs daily based on credit and debit card sales
Repayment is dynamic and responsive to sales, so that small businesses are never on the hook for a larger repayment than their sales revenue can support within any given period
One of the easiest to obtain, with low credit score, revenue, and time-in-business thresholds
Not suitable if a small business doesn't do a significant amount of their sales through credit or debit cards
Designed to help small businesses get a handle on their current debt load, and reduce the amount of revenue being put towards debt service
Provides a lump sum of money, with which businesses can pay off one or more of their existing debts, thus consolidating them into the single debt consolidation loan instrument
Often, a debt consolidation loan can offer a lower interest rate than some or all of a business' existing debts
By reducing multiple debts from different companies into a single debt instrument, you reduce the number of servicers for your debt, and can streamline the repayment process, as well as save money on fees and charges
Work in the same way as ordinary small business loans highlighted below
Make it easier for women and women-owned businesses to access much needed capital for their businesses, when they have traditionally been unfairly discriminated against and denied loans, despite equal qualifications for their businesses to male-run businesses who are otherwise approved
Reduced or more accessible eligibility requirements for small business loans aimed at bad credit clients or those with thin credit files
Less monthly revenue, shorter time in business, and especially lower minimum credit scores (than required for ordinary small business loans) are often the hallmarks of bad credit business loans
Maximum loan amounts may be somewhat lower than ordinary small business loans
Other aspects of how the bad credit business loan works are comparable to a traditional small business loan, as discussed in our first entry above
Choosing a Type of Lender for Business Loans in Texas
Once you've zeroed in on the kind or kinds of small business funding that you plan to obtain, the next important choice you'll have to make is what kind of lender you should approach for that funding. 
In fact, the two topics are actually quite closely related, as one type of lender may offer significantly more types of small business loans in Texas than others.
In most cases, private, non-bank lenders tend to have a wider range of small business financing options available, whereas banks may only offer small business loans or business lines of credit – a fairly small subset of the types of small business funding we discussed above.
The two typical sources of small business loans in Fort Worth – banks and private lenders – may seem similar at first glance, but are actually very different from one another.
Those differences inform a lot of the pros and cons of choosing one over the other, and may play a big role in how easy or hard it is to obtain a small business loan in Texas or elsewhere, how fast you can get funded, interest rates, and other related factors.
First, it's useful to take a critical look at banks and traditional financial institutions, and why they may not be the best source for small business financing. Most banks have several divisions or units – investment services, depositor accounts (checking and savings), and lending, among others.
Because of the diversified nature of accounts, and various regulatory requirements, they must respect certain financial covenants and capital minimums, based on the deposits in their accounts and other factors. 
All of this amounts to having a low risk tolerance within the lending and depositor account portions of their banking businesses. 
Unfortunately, small business loans and lending are generally considered fairly high risk. Given that so many small businesses fail, this is an understandable position. However, in practice, this greatly reduces the ability of small businesses to obtain small business loans and credit products from banks.
They often offer fewer choices or types of small business funding, and set much higher bars that applicants need to meet or exceed in order to qualify.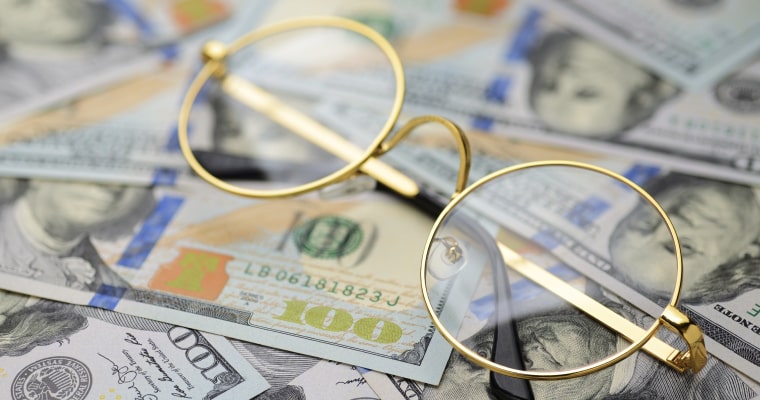 The net result is that only customers with significant revenue, credit scores in the top 20-25% of the credit score spectrum, and with substantial time in business can typically qualify for a business loan in Fort Worth through a bank.
In addition, banks almost always further limit their risk exposure by only offering secured loans and credit products – that is, loans and credit products that must be backed by collateral from the borrower. 
This introduces risk for the borrower (the small business), as well as much more complexity and time to the process of loan application and approval. 
Due to the way in which collateral is often valued, your business may have to pledge 3 to 5 times the value of the loan you are taking out in terms of collateral assets. 
Many business owners find this an unacceptable risk – potentially losing property, equipment, vehicles, and similar if they were to default on the loan. Interest rates tend to be slightly lower on secured loans and credit products, but that is about the only advantage that they have.
On the other end of the spectrum are unsecured loans and private lenders, which often go hand in hand. Unsecured loans and credit products do not have any collateral requirements – the debt isn't "secured" for the lender. 
This presents a greater risk for the lender rather than the small business owner when taking on a small business loan in Fort Worth, Texas, or any other state. 
As a result, interest rates tend to be slightly higher on unsecured loans, but the tradeoff is that the risk profile for the business owner is much, much lower.
The lack of collateral requirements also enables private lenders to offer their small business financing products with a much faster application and approval process. Collateral valuation in a traditional bank-based small business loan can take several weeks to complete. 
This can make the total application and approval time for a secured loan or credit product a multi-week or even month-long affair in most cases. 
By contrast, private lenders offering unsecured small business funding can typically close with borrowers within a few days at most, and deliver funding within 1 business day in many cases.
These are just some of the advantages of choosing private lenders as your small business funding source for business loans in Texas. There are several others, including:
This makes it easier for many small businesses to obtain funding from a private lender, even if they have been rejected by a bank or traditional financial institution.
Likewise, many private lenders specialize in only one lending market, such as small business lending, so they develop a great depth of knowledge and ability to help small business owners maximize and effectively deploy their small business funding, something that most banks don't offer.
The lower credit score requirements and greater willingness to be flexible and work with applicants mean that bad credit business loans are much more readily available from private lenders as opposed to banks, where bad credit businesses generally wouldn't make the cut for approval.
For all of these reasons and more, most small business owners in need of small business funding tend to choose private lenders over banks. 
Small business loans in Fort Worth, Texas, and anywhere else in the US are vital for many small businesses to survive and thrive, and they are simply easier to get, faster to get funded, and offer a more positive lending experience when business owners choose a private lender over a bank.
For Your Consideration: BizFly Funding – a Leader in Small Business Financing
For unsecured funding from a private lender, your best choice for business loans in Fort Worth is BizFly Funding. BizFly Funding is a leading private lender, which only serves small businesses, and their small business funding needs. 
A full range of loans and credit products are available throughout the US, with easy-to-meet eligibility requirements, no collateral requirements, a simple and fast application process, and a commitment to service, and funding in about 1 business day.
Small business owners can access up to $1 million dollars (depending on qualifications) from several of the small business financing choices available from BizFly Funding, which can make a huge difference in the working capital and project-oriented expenses and purchases that businesses can make.
Of course, it's worth mentioning that every loan application, business, and situation is different, and there is no guarantee of approval or funding. 
However, most small businesses find the eligibility requirements at BizFly Funding as very easy to meet – well below the incredibly strict lending requirements imposed by most banks and traditional lenders.
Depending on the amount you are seeking to borrow, the requirements may be somewhat more strict than the bare minimum eligibility requirements listed below. 
However, in general, the minimum requirements for small business loans for Fort Worth businesses, as well as several other popular small business funding products at BizFly Funding, are outlined below.
It pays to fill out the application at BizFly Funding, and find out how large a small business loan in Fort Worth you can get pre-approved for to help your business. 
There's no obligation, and the preliminary application/pre-approval can be completed online at the BizFly Funding website. Simply fill out the form, and a team member from BizFly Funding will get in touch with you within hours to discuss your small business financing needs. 
If you want to go ahead with the process, then BizFly Funding will walk you through what documentation is required, and work with you to get your loan agreement signed and completed as soon as possible. 
Then, within 1 business day, you can have your small business funding delivered to your desired bank account, ready to spend as you see fit! To learn more or to start the application process, visit BizFly Funding online at https://bizflyfunding.com.