Small Business Application in Los Angeles
Los Angeles and the Los Angeles metro area is an extremely desirable place for a business to call home. With economic activity surpassing $1 trillion, if Los Angeles were a country onto itself, it would have the 16th highest GDP overall. 
With a wealth of creative talent – not just in the movie and television arts industries, but across the board – as well as a large tech-savvy, professional workforce, it's no wonder that so many small, medium-sized, and even large multinationals have offices or headquarters in the greater Los Angeles area.
Let BizFly Funding Help You Finance Your Business Needs Today
The easy access to many different companies and industries, incoming shipping capabilities through the Port of Los Angeles and Long Beach, multiple major international airports, and a diverse economic base are also responsible for Los Angeles' popularity – and the nearby attractions, picturesque views, and year-round favorable weather don't hurt, either!
Of course, there is a flipside to all of this as well. Anyone who has ever lived or worked in or near Los Angeles knows that the city, and California in general, can be expensive. 
Compared to more remote areas in the Midwest, it simply costs more for property, taxes, salaries, and basic goods and services in California. It's a tradeoff that many companies are willing to accept, but can put a strain on their finances, especially in the early years of their operations. 
This means there's a significant need for working capital and financing, such as small business loans in Los Angeles, in order to allow commerce to thrive. California business loans or commercial loans for Los Angeles businesses come in a variety of sizes, shapes, and forms.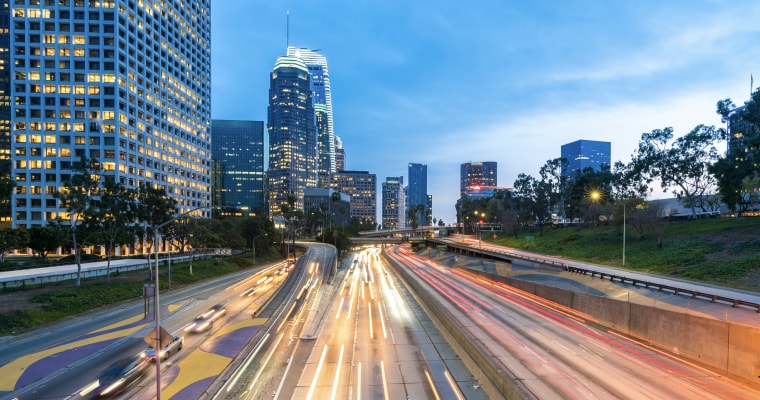 Small businesses and entrepreneurs most often turn to small business loans, business lines of credit, merchant cash advances, and other tools aimed at the small business market to help fund their operations and growth. 
While venture capital is sometimes synonymous with California, that tends to be available to only a small minority of new ventures and companies – most rely on borrowing and loans in order to operate and grow.
Typically, there are two main sources for small business loans in Los Angeles and California as a whole: banks and private lenders. Each offers different tradeoffs, products, conditions, and terms. 
However, for the majority of small businesses, private lenders are often the preferred choice. There are several reasons for this, as we'll explore in more detail below. 
We'll also take a look at the different types of products offered for new businesses in Los Angeles by major private lenders, and how these different funding products differ from one another. 
Finally, we'll highlight one of the top funding companies in the US, a private lender called BizFly Funding, and why many companies seeking small business loans in Los Angeles and beyond choose BizFly Funding for all their financing needs. 
How to Get a Business Loan in California
As mentioned above, there are two primary places where businesses turn for small business loans in Los Angeles (as well as other small business funding options), and those are banks and private lenders. 
There are some important distinctions between the two options that are worth considering, and can play a big role in whether or not you get approved for the money you need.
First, let's talk about banks. Obviously, banks are ubiquitous, and major players in the global financial economy. However, they are not always a small business person's best friend. Banks, as a general rule, are very risk-averse. They seek to make as much money as possible with the smallest amount of risk. 
As statistics indicate that half of all small businesses fail within the first 5 years of operation, it should come as no surprise that offering small business loans in Los Angeles and elsewhere is seen as a serious risk for many banks. 
This can translate into fewer and less appealing business loans and other products offered, as well as more difficult qualification requirements in order for businesses to obtain those loans.
At the same time, many banks only offer what are known as secured small business loans, secured lines of credit, or similar. Put simply, a secured loan or credit product requires collateral from the borrower. This typically results in a reduced interest rate paid on the loan.
However, it's a much more risky proposition for the small business owner. Often, you have to put up collateral worth several times the value of the loan or credit line you are seeking. If you default on the loan, you forfeit those assets to the bank. 
Many seekers of small business loans in Los Angeles and elsewhere either don't have that kind of collateral to put up (especially early on in their existence) or don't want to take that risk.
As a result, more and more businesses prefer to turn to private lenders, who typically offer unsecured loans and credit products – no collateral is required. 
Private lenders are not nearly as risk-averse as banks, and often specialize in financing for a specific sector of the market or certain types or sizes of businesses. Many of the top funding companies in the US offer a full range of small business loans and credit products. 
Because they are unsecured, borrowers pay marginally more in interest rates, but don't have to risk tens or hundreds of thousands of dollars in collateral – a worthwhile tradeoff for many who are seeking commercial loans in California and parts beyond.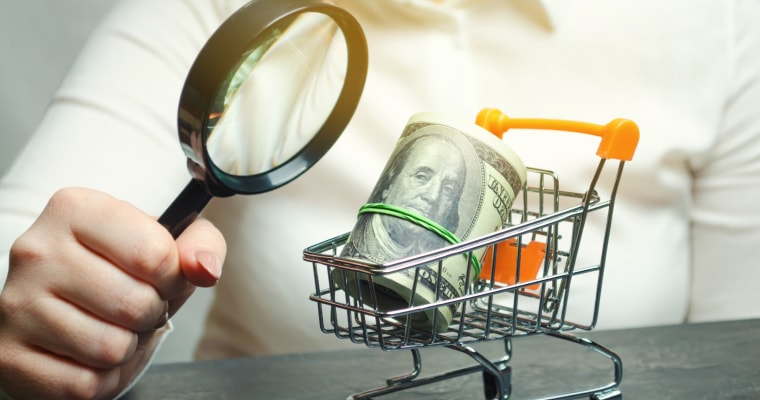 Private lenders also make it easy to qualify for their products, especially compared to banks. Banks tend to only accept the "cream of the crop" when it comes to borrowers. Companies often have to have high credit scores, significant revenue, and an established record of success in business. 
This excludes something like 80% of the market from accessing small business loans from banks. By contrast, private lenders maintain minimal eligibility requirements, in order to provide services to as many borrowers as possible. 
Typically, private lenders may only require your business to have existed for a few months to a year, have relatively modest monthly revenue, and even offer unsecured business loans for bad credit scores or limited credit histories. 
This enables a greater number of business customers to qualify for business loans in California and throughout the US, and to use those funds for desperately-needed equipment purchases, rent and leases, inventory, raw materials, personnel, marketing efforts, cash flow, and funding their operations for growth and success. 
Further, private lenders are focused on service, speed, and flexibility. Many offer a simple online application and approval process, which can take minutes to hours, rather than days to weeks as with a bank or traditional financial institution. 
Indeed, leading private lenders, such as BizFly Funding, can get you approved and have your funds for your small business loan in Los Angeles in your account within 1 business day in most cases. 
The net result is that more small businesses can qualify for commercial loans in California at private lenders, with lower risk to their assets, less effort and hassle, better service, and faster funds availability.
Business Loans in Los Angeles are Just the Beginning
Though we've mostly been talking about small business loans for Los Angeles area businesses, they really are just the beginning, just the tip of the iceberg in terms of the different products that are available for small business funding today. 
There are a range of options to choose from, which vary from lender to lender. Each has different eligibility criteria (which will also vary from lender to lender). Additionally, each of the small business funding choices that are available will have different ideal uses, pros and cons, and so forth.
It's always a good idea as a small business owner to educate yourself on the different kinds of funding products available, and what advantages and drawbacks they offer, so that you can best deploy your California small business loan or other financing product to benefit your business.
Briefly, some of the different types of financing products available from most lenders include:
BizFly Funding: Your Source for Small Business Loans in Los Angeles
If you own or operate a small business, and are looking for a business loan in Los Angeles, or one of the many other financing products discussed above, then you should consider BizFly Funding. BizFly Funding is one of the top funding companies in the US. 
They are a private lender, catering exclusively to the needs of small businesses. They have a full range of financing products, including small business loans, business lines of credit, merchant cash advances, and more.
Borrowers can access up to $1 million in funds with some of these products, providing the kind of cash needed to run business operations, undertake marketing efforts, increase labor and capacity, or handle any of the numerous other expense associated with running a small business.
As discussed above, BizFly Funding, as a private lender, makes it easy to qualify for many of their business loans and other financing products.
While requirements are always subject to change, and maybe higher based on the amount you are seeking for your loan, the basic eligibility requirements for top products from BizFly Funding are easily met by most customers, and are outlined below.
BizFly Funding also offers an incredibly easy-to-use and fast online application, that takes most people about 30 minutes or less to complete. Your application will be reviewed, and a team member will reply in just a few hours in the vast majority of cases. 
If approved, you can complete your loan application and get funded in as little as 1 business day. As leading experts in small business funding, BizFly Funding knows you have a lot on your plate as a small business owner.
Don't waste time on the stressful and frustrating process of applying at a bank when you need a small business loan in Los Angeles. 
Choose BizFly Funding, improve your odds of approval, and get the funds you need for your business to succeed! To learn more or to start the application process, visit BizFly Funding online at https://bizflyfunding.com.