It's a challenge that many small business owners struggle with. Managing cash flow and having sufficient capital for operating expenses and growth is critical for a business to succeed. 
With a variety of small business financing options available, it's not always easy to know which you should choose, or what option is best for a particular expense or purpose. One of the most valuable and versatile funding options for small businesses is a business line of credit. 
In this guide, we'll explore the topic, and answer questions such as, "What is a business line of credit?" "How does a business line of credit work?" and explore the benefits and ideal uses of a business line of credit. 
This should help business owners to decide on whether or not they need or could benefit from a small business line of credit, and how best to utilize the line of credit to serve almost any business needs.
What is a Business Line of Credit?
Let's start by defining what exactly a business line of credit is, and comparing it to other forms of small business funding that are typically available.
A business line of credit, as the name implies, provides you with a line of credit against which you can borrow. It does not provide you with immediate cash-up-front, as with the more familiar small business loan or similar financing options.
Rather, it's much more akin to a credit card account (though provides cash for purchases, and doesn't usually come with a credit card).
As a business owner, you can get approved for a business line of credit amount, which is the upper maximum you can have outstanding at any given time. You draw against the line as needed for your expenses or projects, or whatever your particular financial needs may be.
Like a loan, you have to pay interest on what you borrow, in addition to repaying the principal amount borrowed. The biggest point of differentiation between a business line of credit and traditional loan is that it is an ongoing or revolving facility.
When you take out a loan, you receive a lump sum of money up-front, and then pay it back on a specified schedule, with interest, over time. Once it's repaid, that's the end of the loan – you can apply for another, but that particular loan instrument is closed.
Business lines of credit are open-ended, and allow you to borrow, repay, and borrow again, as many times as you want and in the amounts that you require, without having to go apply for a new small business loan every single time.
How Does a Business Line of Credit Work?
The concept and functioning of a small business line of credit can more easily be illustrated with a hypothetical example.
Consider a business, XYZ LLC, who fills out a business line of credit application and gets approved for a line of up to $100,000:
Benefits of a Business Line of Credit
Many of the benefits available from a business line of credit stem from the way in which it works, allowing businesses to draw on the line when they need, in the amounts they need, and largely control some of the repayment process and speed as well.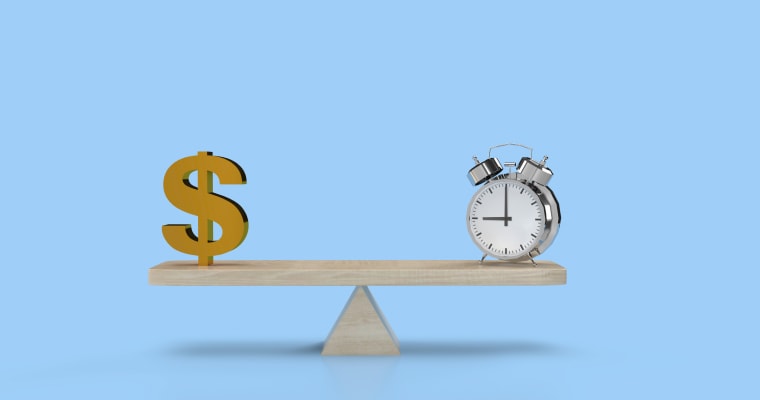 Ideal Uses for a Small Business Line of Credit
Many people choose to use a small business line of credit as a buffer or safety net for their operations, and don't actually draw against the line of credit very often.
Rather, it provides them with a facility to borrow up to the maximum of the credit line in times of need, for urgent or unplanned expenses, marketing efforts, equipment repairs, up-staffing, inventory or materials purchases, and so on.
It can also be used as a revolving source of funds in companies that have highly variable cash flow, sales, or revenue rates, with limited cash on hand.
While it can be used for capital expenditure purposes, most experts advise it be used for operational expenses most ideally, with the shortest expense to repayment time possible, in order to minimize interest and maximize the value of the small business line of credit.
Business Lines of Credit from BizFly Funding
To learn more about business lines of credit and other small business funding products, you can apply or contact the expert team at BizFly Funding. BizFly Funding is a leader in small business financing in the US.
 As a private lender who specializes only in small business funding, they offer a full range of products, including business lines of credit and small business loans, to help small business owners manage their finances, fund their business, and reach their goals. 
You can apply online, get approved, and get funded usually within 1 business day – all without any collateral requirements, either!
Apply today at https://bizflyfunding.com.
Frequently Asked Questions about Business Lines of Credit