When you're in need of merchant business funding, it's important to understand the different options available to you, and their respective benefits. One of the easiest kinds of merchant business funding to obtain is a merchant cash advance, also known as an MCA business loan.
Provided that your business does significant revenue in debit or credit card sales, then a merchant cash advance can be a perfect option. It works similar to a loan, in that you get cash when you take out the merchant cash advance.
However, it's not exactly a loan in the traditional or regulatory sense (leading to one of the benefits we'll discuss below). 
In addition, the repayment method is tied not to the calendar, but to your sales – the merchant cash advance and interest are repaid by automatic debits to your future debit and credit card sales. That aspect feeds into yet another benefit of merchant cash advances. 
Below, we'll discuss four of these primary benefits to merchant cash advances, and why they make such a good choice for many businesses in need of small business funding.
MCA Business Loans Have an Easy Application Process with Minimal Eligibility Requirements
Compared to traditional loans, MCA business loans are relatively easy to obtain. The application process for merchant cash advances doesn't take long, with some online lenders having applications that borrowers can complete in 30 minutes or less.
Since merchant cash advances aren't quite loans in the traditional sense, and don't require collateral, there's a lot less paperwork – even digital paperwork – that borrowers need to fill out.
In addition, because repayment is tied to sales, the eligibility requirements for a merchant cash advance are often lower than on short- or long-term loans. 
At BizFly Funding, a leading alternative lender, for example, only 2 months in business, $8,000 in monthly revenue, and a credit score of 500 or greater are required to qualify for merchant cash advance service.
Merchant Cash Advances Offer Quick Access to Much-Needed Capital
Both of the above factors about merchant cash advances combine to offer an additional benefit: merchant cash advances are one of the fastest ways to obtain much-needed capital for your business. 
With limited applications, minimal requirements, and no collateral required, it's easy for lenders to evaluate and offer MCA business loans in a very short time frame.
Traditional bank loans can take days, weeks, or even months in some cases to obtain. By contrast, merchant cash advances can be provided in a matter of days – even the next business day in the case of the better online lenders. 
When you're running a small business, time is money, and your need for fast cash deserves to be met right away. Merchant cash advances are one of the quickest ways to meet that need.
Merchant Business Funding with No Impact on Your Credit Score
As alluded to earlier, merchant cash advances, despite also being known as MCA business loans, aren't technically considered loans from a regulatory standpoint. This means they aren't listed on your credit history, and won't have an impact on your credit score. 
Rather, merchant cash advance services are seen as a "sale" – you are selling future debit and credit card revenue at a discount to the lender.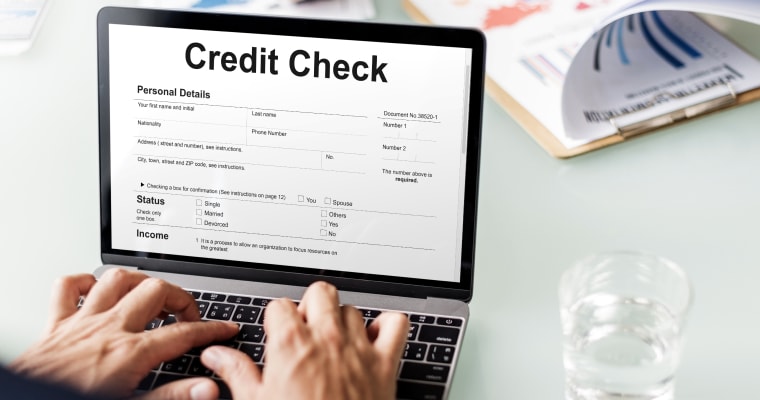 In fact, if you use some or all of the funds from your merchant cash advance to pay off existing loans or debt, merchant cash advances can have a positive impact on your credit score – but that is entirely up to you and how you wish to deploy your merchant cash advance funds.
Merchant Cash Advances are Responsive to Sales and Less Stressful for Business Owners
The biggest benefit to many business owners – especially those struggling with existing debt payments – is that merchant cash advances are responsive to sales. Repayment of the merchant cash advance is not tied to a calendar-based schedule. 
Traditional loans require regular repayment, regardless of the financial performance of your business, on a set schedule such as weekly or monthly.
This can make it hard for business owners to make the required repayments, especially if business is down, seasonal, or highly variable or cyclical in nature. By contrast, merchant cash advances are tied to sales. 
If sales volume and revenue increases, the repayments on a particular day or week increase. If sales decrease, so do the repayments. 
It's only based on debit and credit card sales, so it's always easy to make the required repayments, and they are handled automatically once the merchant cash advance service is setup. 
This makes managing your debt via a merchant cash advance far less stressful for small business owners than with other kinds of small business funding products.
Merchant Cash Advances from BizFly Funding
If you are interested in a merchant cash advance, or any other kind of merchant business funding for your business, then consider BizFly Funding as your lender. 
BizFly Funding offers a full range of small business funding options, including merchant cash advances, lines of credit, short- and long-term loans, debt consolidation loans, and more. 
You can apply online, get approved quickly, and get funded in as little as 1 business day. Find out more or start your online application at https://bizflyfunding.com.
Frequently Asked Questions about Merchant Cash Advances